Cancer Hospital Affiliated to Chongqing University was Successfully Selected as the First 30 Science Popularization Base in China
On March 25, 2019, the seminar of Science Popularization China co- construction base was held in China Science and technology hall, Beijing, hosted by the Science Popularization Department of China Association for Science and Technology and China Electronic Society.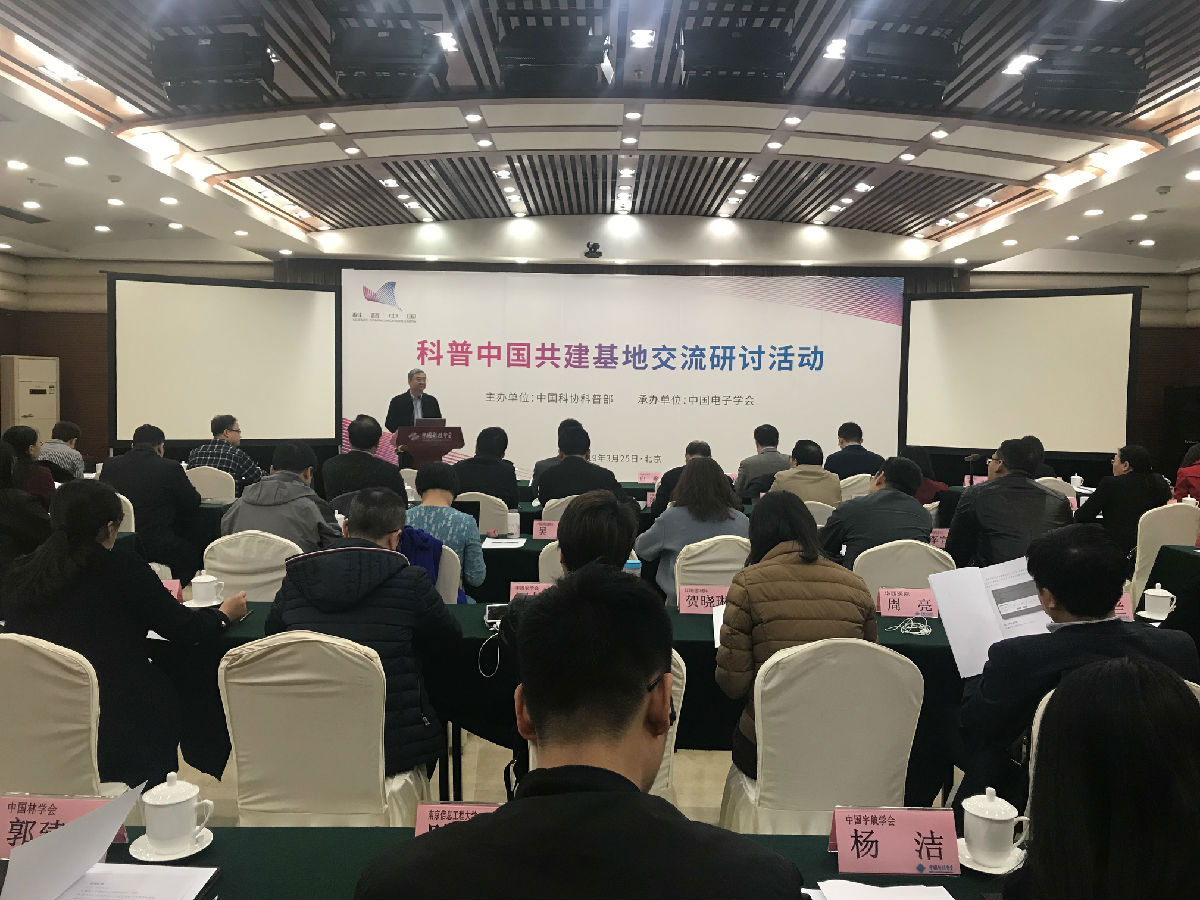 The seminar
At the meeting, the Science Popularization Department awarded the first 30 science popularization bases in China. It is reported that, in order to promote the construction of science popularization informatization, China Association for Science and Technology launched the construction of Science Popularization China co-construction base in 2018 , which has received applications from 367 institutions of association, colleges and universities, scientific research institutes, medical institutions and other units. After selection and expert review, 30 units have been awarded the first batch of Science Popularization China co-construction bases, including 4 medical institutions. Cancer Hospital Affiliated to Chongqing University is the only selected unit in Chongqing.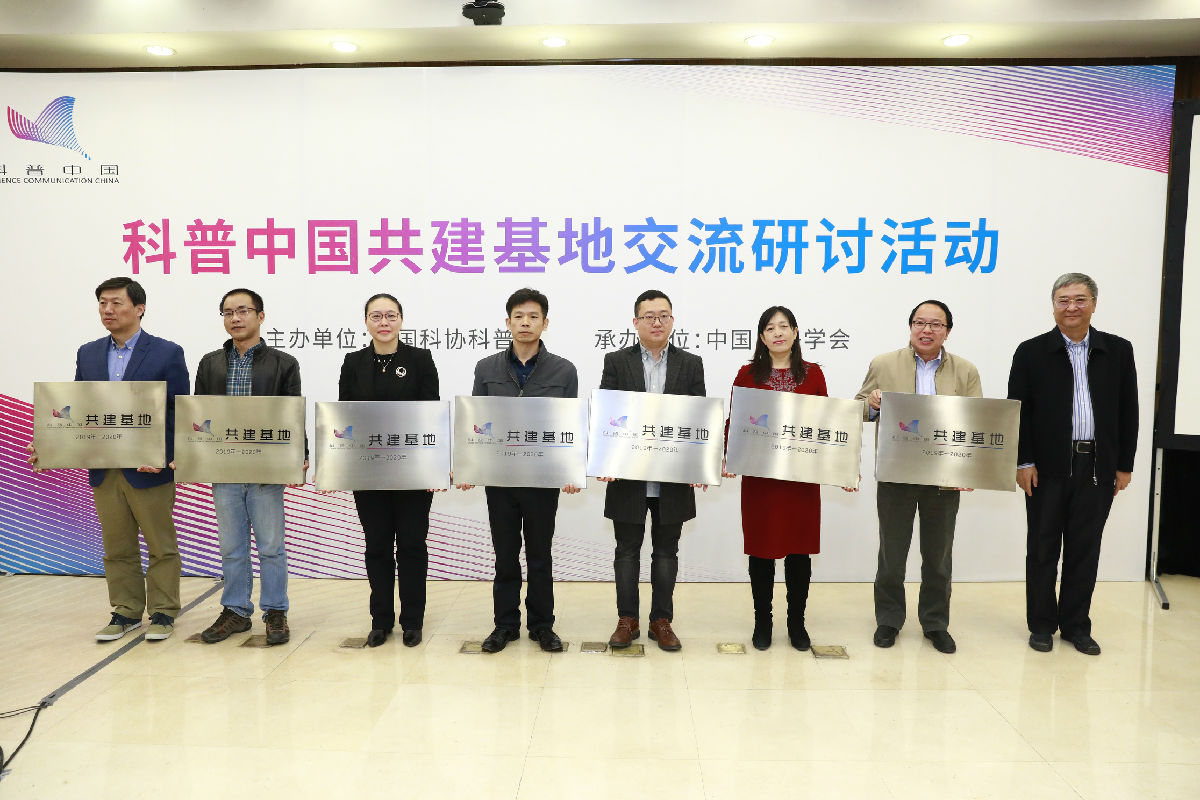 Bai Xi, Minister of Science Popularization Department of China Association for Science and Technology awarded the Science Popularization China co-construction bases.
During the seminar, the six representatives of the first group of Science Popularization China bases exchanged their experience, including China Electronics Society, China Stomatology Association, Beijing University of Aeronautics and Astronautics, Shanghai Research Institute of China University of science and technology, Cancer Hospital Affiliated to Chongqing University, Jiangsu Science Communication Center. Zhang Wei, vice president of our hospital, made a speech entitled "Innovating precise science popularization platform, constructing cancer prevention and control system".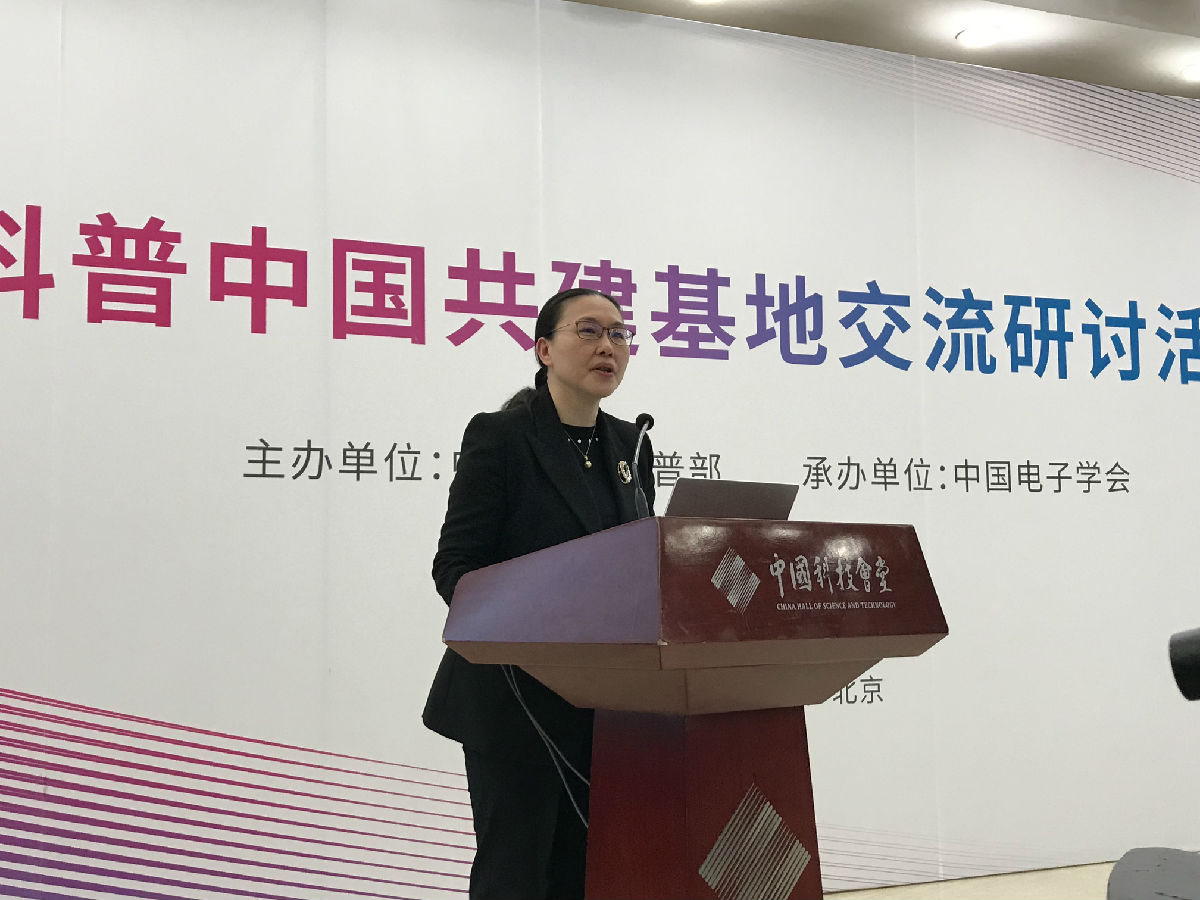 Vice president Zhang Wei made a speech
Zhang Wei mainly introduced the practice of science popularization in the hospital from two aspects. First, strengthen organizational management and guarantee, form a three-level (hospital leading group, propaganda department, and correspondents) popular science publicity network, establish a regular reporting, communication and coordination mechanism, and comprehensively strengthen the top-level design and organizational leadership of hospital health education.
The second is to build accurate science popularization carriers and excellent science popularization activities. The publicity and education carrier platform of "one network, two social media and six numbers" has been established successively, such as Chongqing Health Promotion Hospital, Chongqing Science Popularization Base, China Cancer Prevention and Health Science Popularization Project 2019 Academic Consulting Hospital, National Health Management Demonstration Base, Science Popularization China Co-construction Base, etc.; at the same time, the hospital health education expert database has been established to give full play to expert technical support and professional guidance. Among them, 2 experts have been selected as the national chief science communication experts. For more than 10 years, large-scale public welfare activities have been undertaken, such as "Chongqing Cancer Prevention and Publicity Week Main Venue Activity", "Chongqing World Cancer Day Main Venue Activity", "Chongqing Marathon Campaign for Charity ", etc., to publicize cancer science popularization and initially form a brand effect in Chongqing. The hospital has also formed an expert team with high professional level and expression ability to go deep into communities, colleges and universities, enterprises and institutions, undertake more than 500 special health classes and free clinic service activities, actively explore the mode of Internet-based science popularization, and launch the science popularization campaign. Within over two years, more than 200 experts were gathered to jointly prepare the first set of books in Chongqing: Science Popularization Series of Cancer Prevention and Treatment, with a total of 13 volumes and more than 700000 words, which are rated as the excellent popular science books of Chongqing in 2018. Since December 2016, the original column of "Talking about Popular Science by Fat Bear" has been pushed on WeChat every week, with more than 121 original popular science articles published, including 31 departments, and a total reading volume of 1 million, and the reading volume of each platform is more than 10 million. These articles have been published hundreds of times by mass media like Life Times, Health Times, Chongqing Morning Post, Chongqing Business Daily, hualong.com, dayu.com and other media,, initially forming a popular science brand. Working with Baidu's "Doctors Coming" popular science team, a total of 76 (deputy) chief physicians and experts with professional titles jointly recorded 1405 sets of popular science short videos for all clinical departments of the hospital, and strengthened the production of popular science videos.