Cancer Radiotherapy Center
Established in 1982, the Cancer Radiotherapy Center is the radiotherapy specialty in Chongqing, currently equipped with the most comprehensive equipment and well-covered radiotherapy technologies; it is a key discipline of radiation oncology in Chongqing and the training base for graduates of Chongqing Medical University and Guangxi Medical University.
There are 270 beds in the department, and over 4,000 patients are admitted annually. There are 209 staff members in the general department, 52 radiotherapy physicians (5 chief physicians, 10 deputy chief physicians, 18 attending physicians, and 19 resident physicians; among them, 16 doctors, 29 masters, and 1 doctoral supervisor, 3 master supervisors), 21 medical physicists (4 senior engineers, 4 doctors, 11 masters), 44 technicians, 87 nursing staff, 3 full-time experimental technicians, and 2 department secretaries . Its members hold positions in the Chinese Medical Association Radiotherapy Committee, the Chinese Anti-Cancer Association Radiotherapy Committee, the Chongqing Medical Association Oncology Committee, the Chongqing Medical Association Radiation Oncology Committee, the Chongqing Anti-Cancer Association and other organizations. 2 experts are granted with special allowances from the State Council.
The center has a complete set of international advanced equipment from radiotherapy positioning, planning, resetting, verification to treatment, including 1 radiotherapy tumor treatment system (EDGE), 1 American Accuracy spiral tomography system (TOMO), 4 American Varian medical linear accelerators (Unique, 23EX, IX), and 1 Philips Philips large-aperture CT (Brilliance TM), 1 American Varian conventional analog positioning machine (Acuity); 30 sets of internationally leading radiotherapy planning systems, 1 complete radiotherapy network information sharing system, 18 doctor workstations (SomaVision) that frame tumor lesions and review radiotherapy plans, a Adaptive Radiotherapy ART Assistance System (MIM); 1 Field Imaging System (EPID) equipped with most advanced technology (IGRT), Airborne Field Imaging System (OBI), PTW UNIDOSE Dosimeter, IBA DOSE1 Dosimeter and solid water film, PTW QuickCheck morning detector and PTW, IBA, SunNuclear three-dimensional water tank, film dose verification system, Delt4 and ArcCheck and other imported verification equipment systems. The mechanical accuracy can reach 0.5 mm / 0.2 °, and the deviation between the actual radiation and the planned dose in radiotherapy can be controlled within 1%.
The center pioneered the new technology of CT simulation positioning in the southwest region in 2002. In 2003, it first launched conformal intensity modulated radiation therapy (IMRT) in Chongqing. In 2010, it first launched volume rotation intensity modulated radiation therapy (VMRT) in Chongqing. In 2016, it was the first one to launch spiral tomography radiotherapy technology (TOMO) in Chongqing. In 2017, it was approved as a national training base for radiation oncology residents. In 2017, it assisted district and county hospitals to build and establish 16 radiotherapy diagnosis and treatment bases. In 2018, the first radiosurgical tumor treatment system (Speedy Edge Knife EDGE) technology was applied in Chongqing. The center has been actively keeping track of advanced technologies at home and abroad to carry out preoperative, postoperative, palliative, and radical radiotherapy for various malignant tumors. Each year it recruits students of different academic systems for the Southwest (Chongqing) region and holds national-level continuing education seminars on latest development in radiation therapy.
The center has set up long-term technical cooperation and academic exchanges with well-known tumor treatment centers at home and abroad such as the United States, France, the United Kingdom, Beijing, Shanghai, and Shandong to keep up with advanced technology. It carried out preoperative, postoperative, palliative and radical radiotherapy for various malignant tumors, such as the conventional radiotherapy, three-dimensional conformal radiotherapy, intensity modulated radiotherapy, stereotactic radiotherapy for nasopharyngeal cancer, oropharyngeal cancer, intracranial malignant tumor, laryngeal cancer, maxillary sinus cancer, lung cancer, esophageal cancer, liver cancer, mediastinal malignancy, malignant lymphoma, breast cancer, rectal cancer, testicular malignancy, prostate cancer, soft tissue cancer, sarcoma, cervical cancer, bladder cancer, and other tumors; hypofractionation therapy for head and neck tumors, chest tumors; external radiotherapy combined with intracavitary treatment for esophageal, rectal, and cervical cancer. The center has undertaken and completed a number of national and municipal scientific research projects, built up rich experience in medical, teaching, and scientific research, and established a complete medical technology system, which forms a series of specifications from diagnosis to treatment to achieve malignant tumors. The standardized and individualized comprehensive treatment can further improve the local control rate, survival rate and quality of life of tumor patients.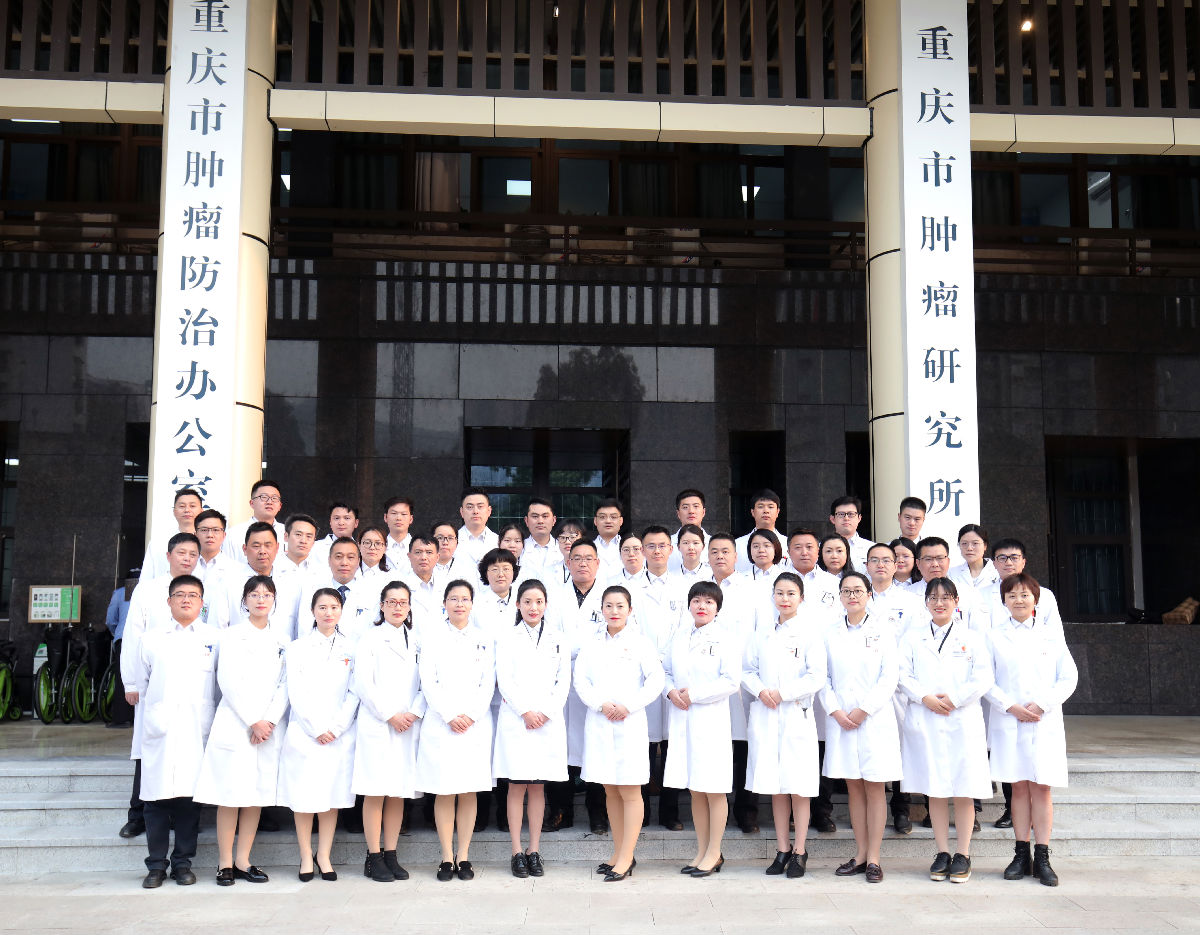 (Doctor group)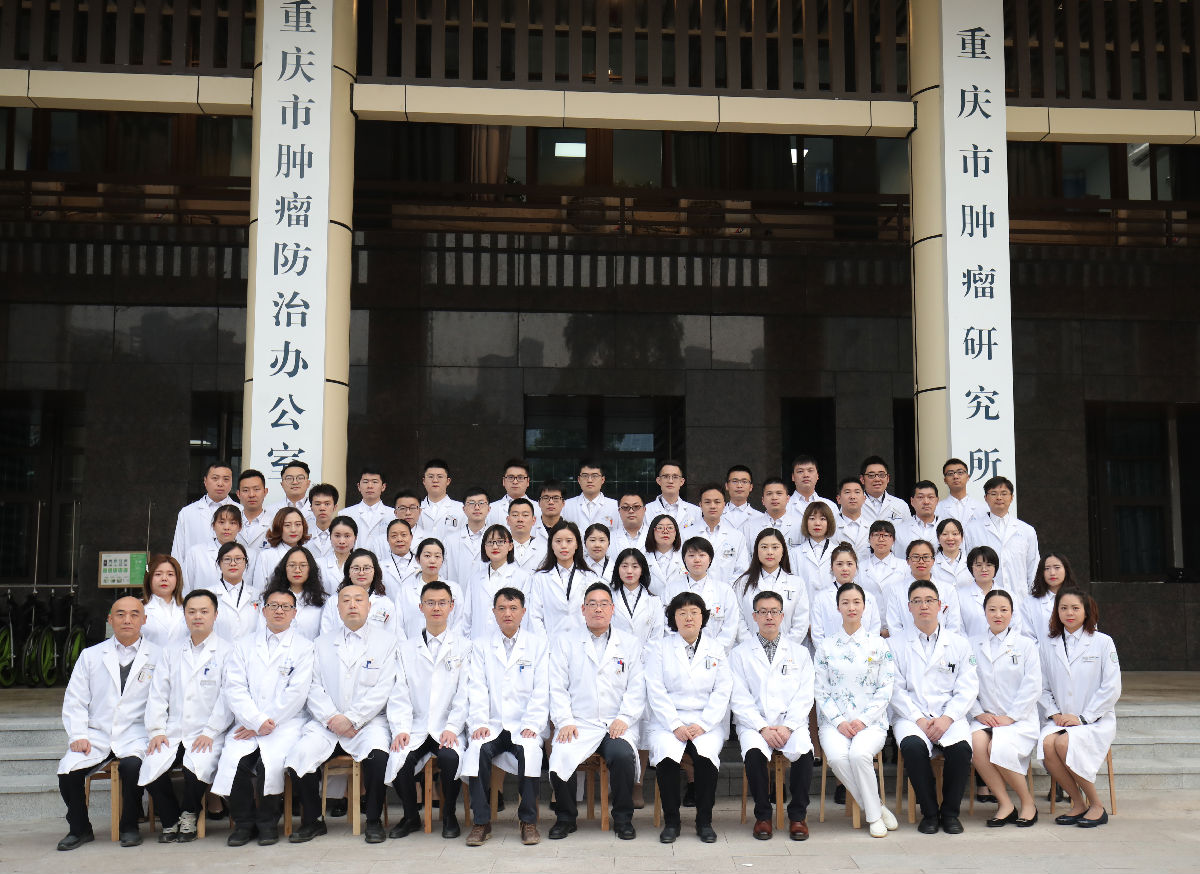 (Radiation Physics Technology group)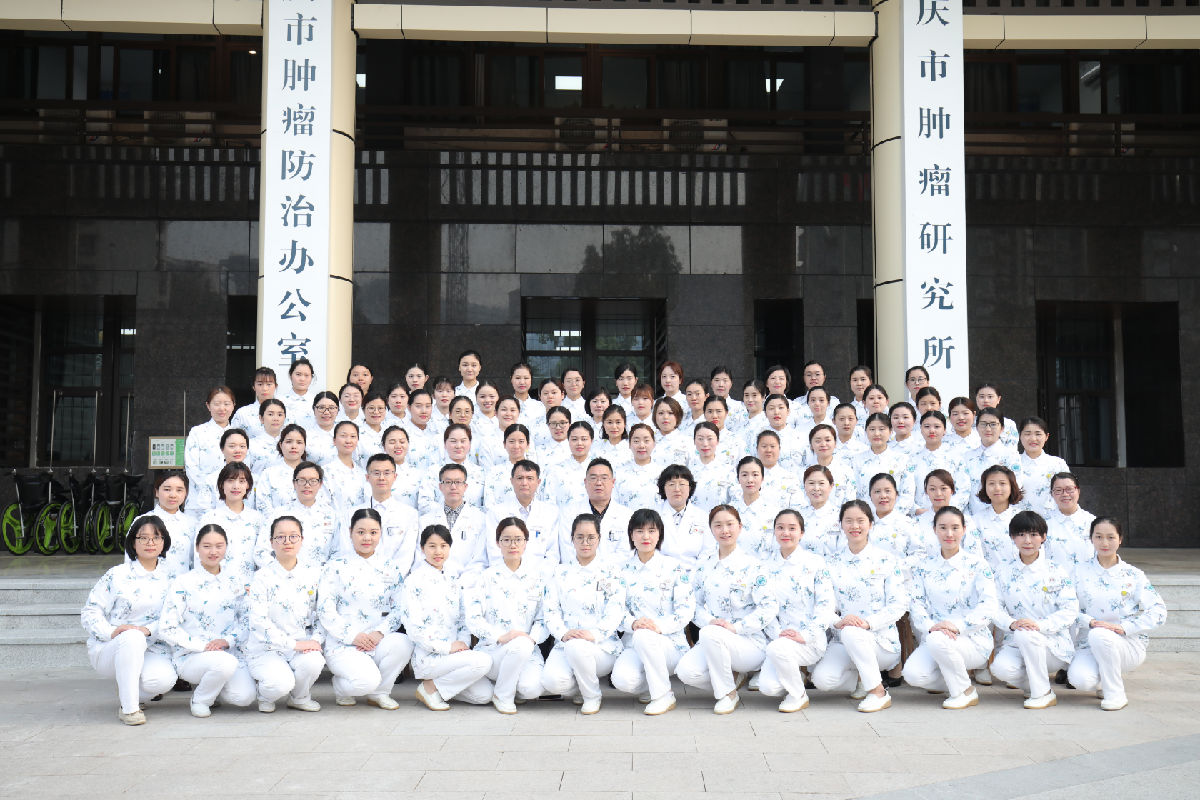 (Nursing group)