Department of Neurology and Oncology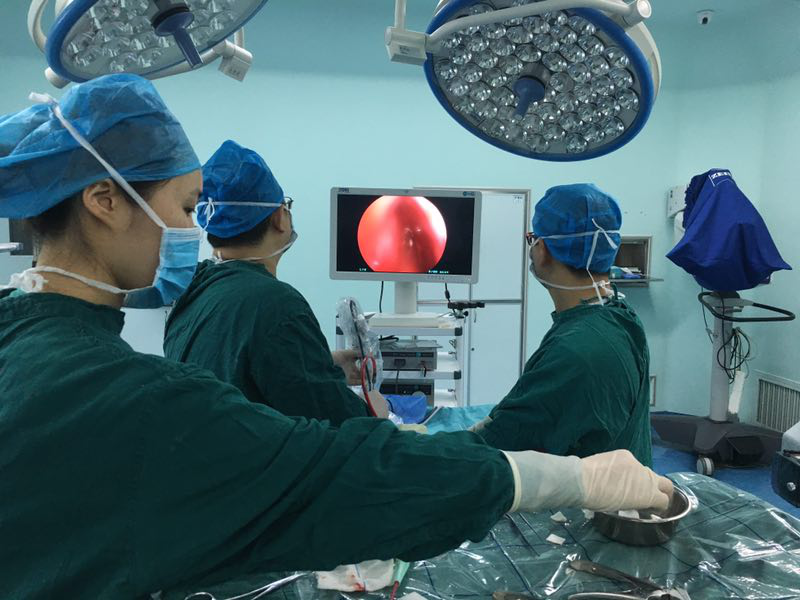 The Department of Neurology and Oncology has been established for more than 20 years. After years of personnel training and discipline development, it has developed into the only neurosurgery department specializing in treating neurologic tumors in Chongqing with the neuro-tumor surgery specialist team that keeps pace with the advanced technologies at home and abroad. With the continuous growth of the talent team, the continuous strengthening of discipline construction, various difficult medical technologies have been carried out, and comprehensive treatment has achieved good results, and has become one of the comprehensive treatment centers for tumors in Chongqing. In 2015, it was approved as the key clinical department and the training base for neurosurgeons in Chongqing.
In the past ten years, the department has undertaken a number of scientific research projects of the Municipal Health and Health Committee and published more than 60 papers in professional journals at all levels in China. Now the department has two Zeiss surgical microscopes from Germany, STORZE neuroendoscopy and ventricles, Medtronic micro power system, Snake bipolar coagulator, SP-ECT, 64-row spiral CT, DSA machine, electrophysiological monitoring, and other modern equipment to cooperate with modern medical facilities in hospitals such as laminar flow operating rooms.
The department has a medical team with reasonable talent structure, good medical ethics, skilled and dedicated staff. At present, there are 5 seniors, 1 post-doctor, 5 doctorates with overseas study experience, and more than 80% of them have master's degree or above. At present, more than 400 patients with brain tumors are surgically treated and 46 beds are available. The department has made breakthrough in thalamic and brain stem operations, and medical technology has reached the same advanced level in China.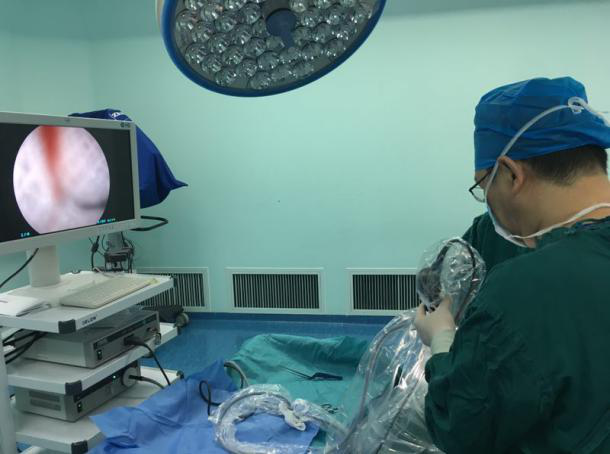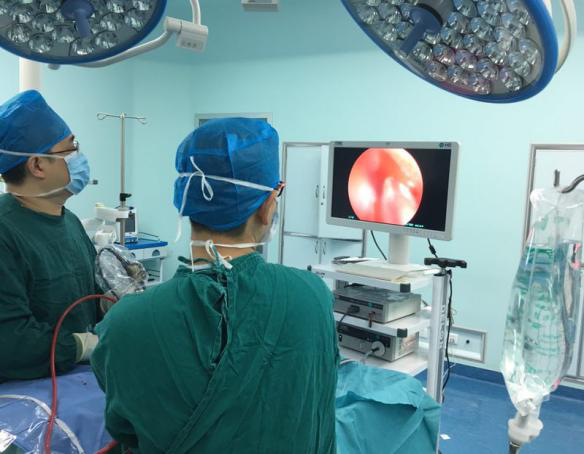 The department took the lead in performing microsurgery such as single nostril pituitary adenoma and complex skull base tumors; it carried out the resection of neuroendoscopic transnasal transsphenoidal skull base tumors, and microcranial rock oblique tumors. In the surgical treatment of pituitary tumors via single nostril approach under endoscopy, the operation time is short and the trauma is small, which alleviates the pain of patients undergoing craniotomy; it also applied various advanced surgical approaches to complete tumor resection in various parts of the skull base, surgical resection of communication tumors inside and outside the spinal canal, spinal tumors, and brain stem tumors have also achieved good results; the department standardized neurotumor diagnosis and surgical treatment of the most complicated and difficult diseases of surgery, and individualized treatment of neurotumor. In the treatment of malignant gliomas, advanced microsurgery and interventional chemotherapy were adopted (including tumor tissue harvested during surgery for cell culture, and determination of sensitivity of tumor chemotherapy drugs, screening of sensitive tumor chemotherapy drugs). Combined with radiotherapy, intermittent Interstitial chemotherapy and radiotherapy, photodynamic therapy, biological therapy and other comprehensive treatment measures have significantly improved the survival time of patients with central nervous system malignant tumors. At the same time, the department has undertaken a number of treatments for neurological trauma, cerebrovascular disease, nervous system congenital disease, functional and radiation neurosurgical diseases.